LON-CAPA Help
---
To begin using LON-CAPA, you first need to log in to your account on LON-CAPA. Open your web browser and navigate to your local LON-CAPA URL. You will be presented with a log in screen.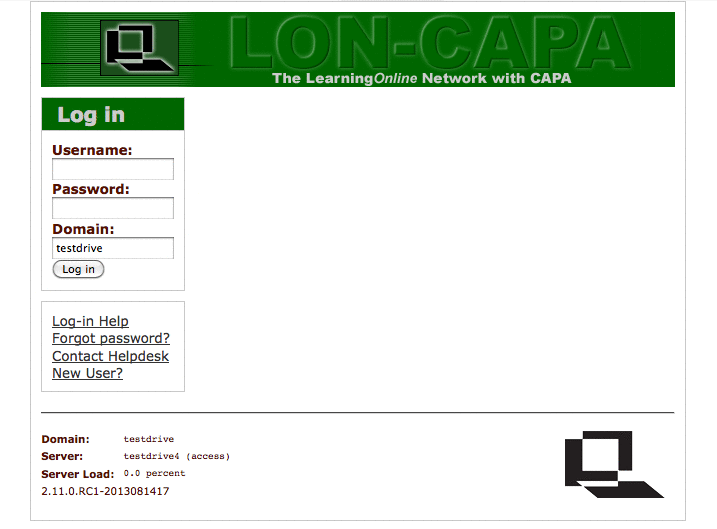 Figure 1: LON-CAPA Log in screen
Fill in the Username and Password boxes with your information. Then press the Login button. This will take you to your LON-CAPA User Roles menu.
Note:

Your Username and Password will be given to you by your system administrator. Both are case sensitive, so make sure you type them with the correct case.